Food Product Innovation Competition 2021 - Results
Food Technology Program, School of Industrial Technology, Universiti Sains Malaysia (USM) and Ciputra Universiti, Indonesia had co-organized "Food Product Innovation Competition and Virtual Exhibition" where students of Food Technology, USM and Ciputra University had the opportunity to showcase and compete their new invented food products. Among the food products are Gummigo, Cooboeja, Dairy free pumpkin yogurt, Malathi, Pumpkin Biscuit, Coffee cookies, Papaya chip cookies, Gozybite, Brownas, Mavens rice, Eco bar and Melonicious.

Students from USM had a landslide win when they garnered 1st, 2nd and 3rd place from the event which were held from 19-20 January 2021. The winners were:

1st place – Eco Bar (Brown rice puff coated with honey palm sugar mixture along with a layer of sweet potato spread)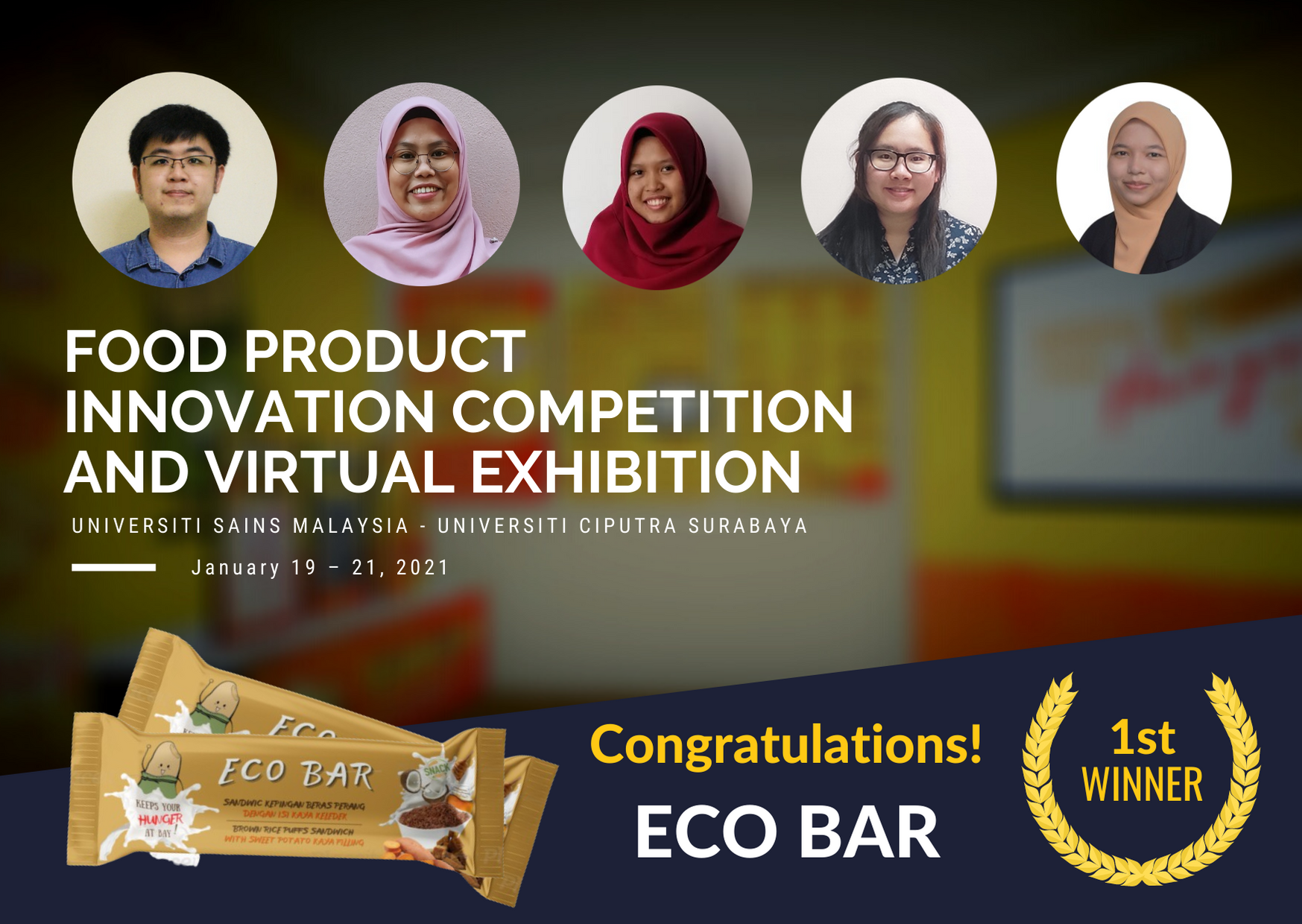 2nd place – Dairy-free Pumpkin Yogurt (Pumpkin seed milk yogurt and pumpkin puree)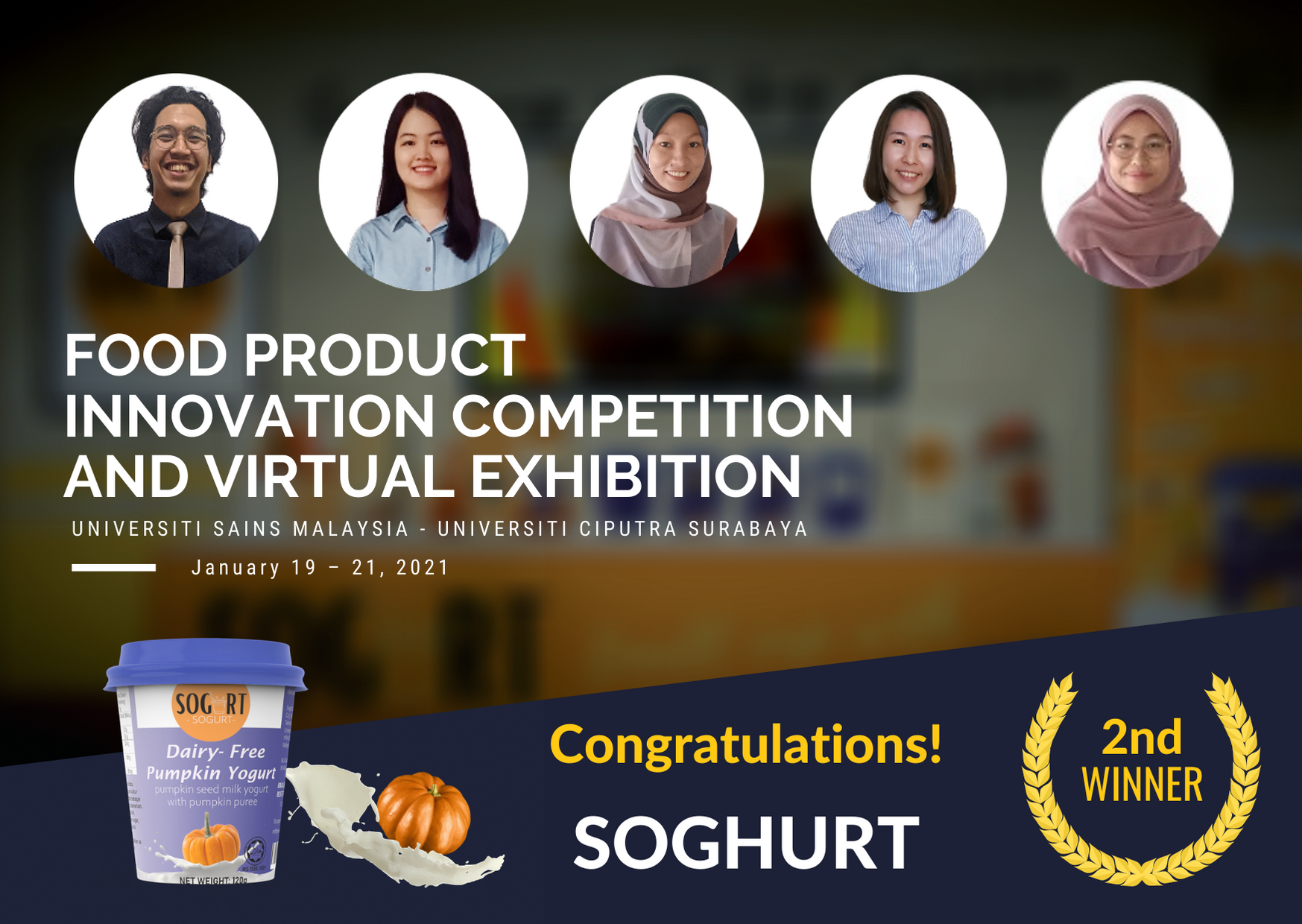 3rd place – Papaya Chip Cookies (Cookies made from dried papaya flesh, peel and seed powder which is topped which the crunchy dried seed)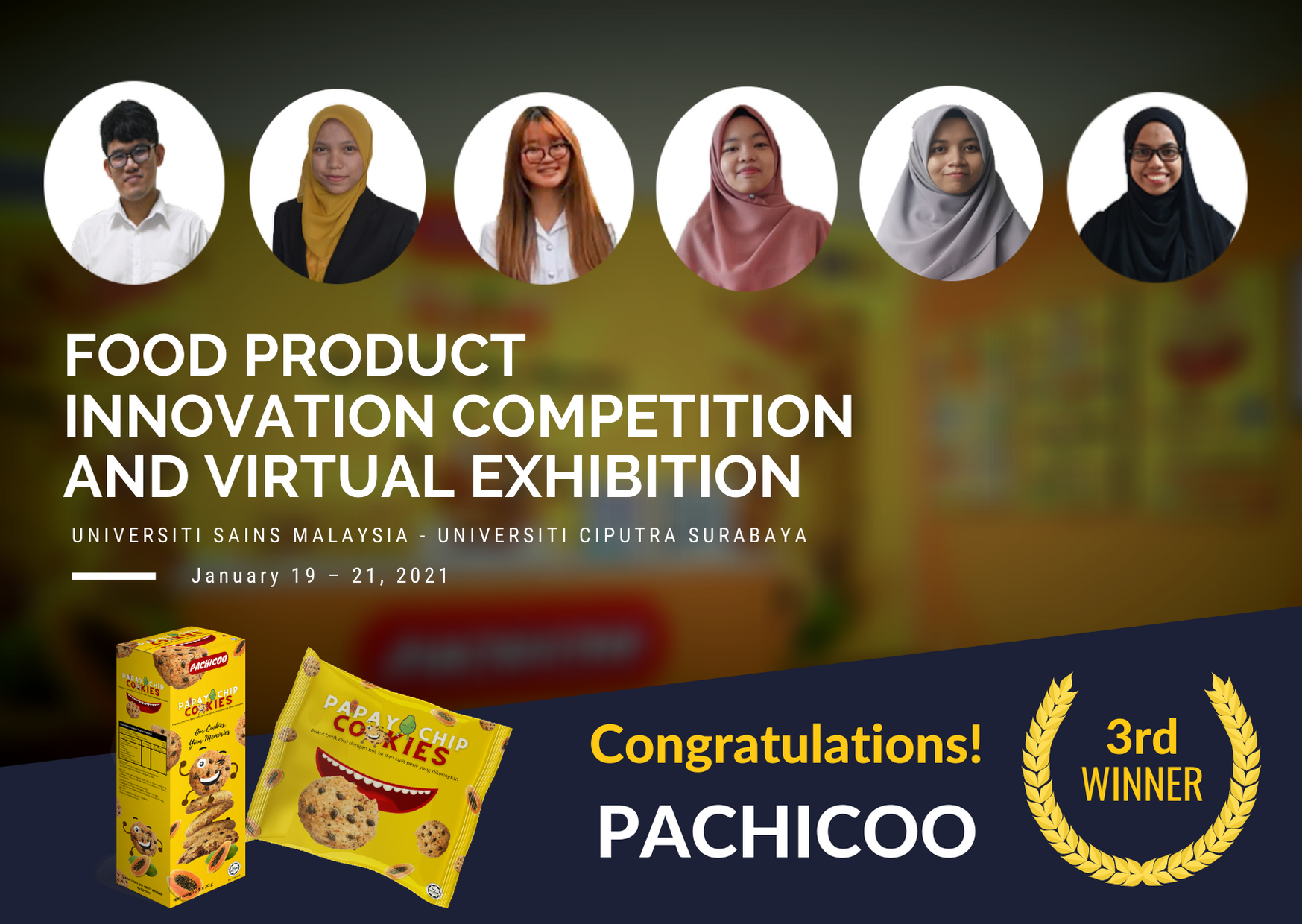 The best booth category in the virtual exhibition also saw USM team of Pumpkin Biscuit with Creamy Pumpkin Dip won the prize. The winner was chosen from online voting with nearly 900 voters.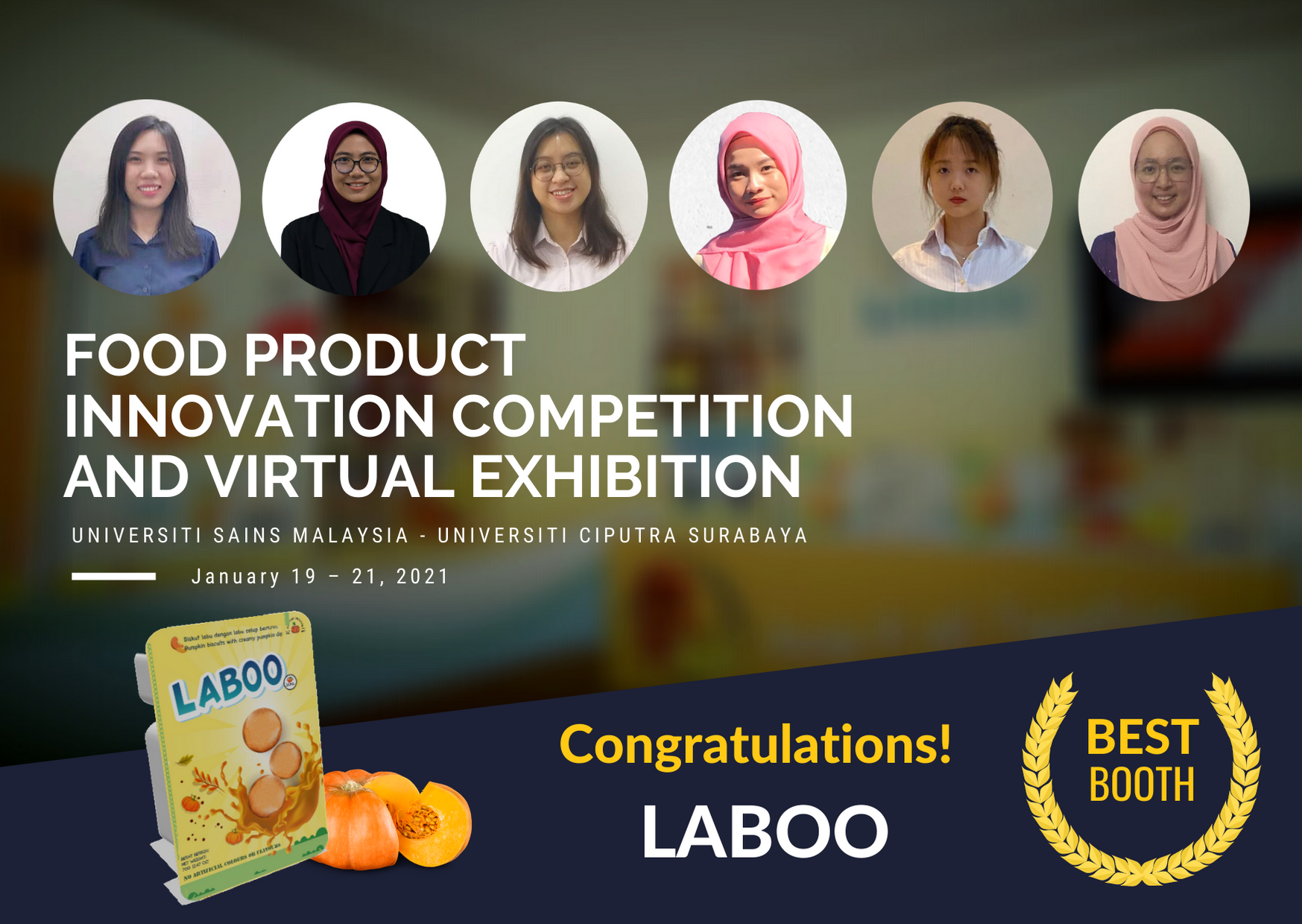 Let's give big round of applause to all the participating teams who've all done some incredible work during the Food Product Innovation Competition and Virtual Exhibition.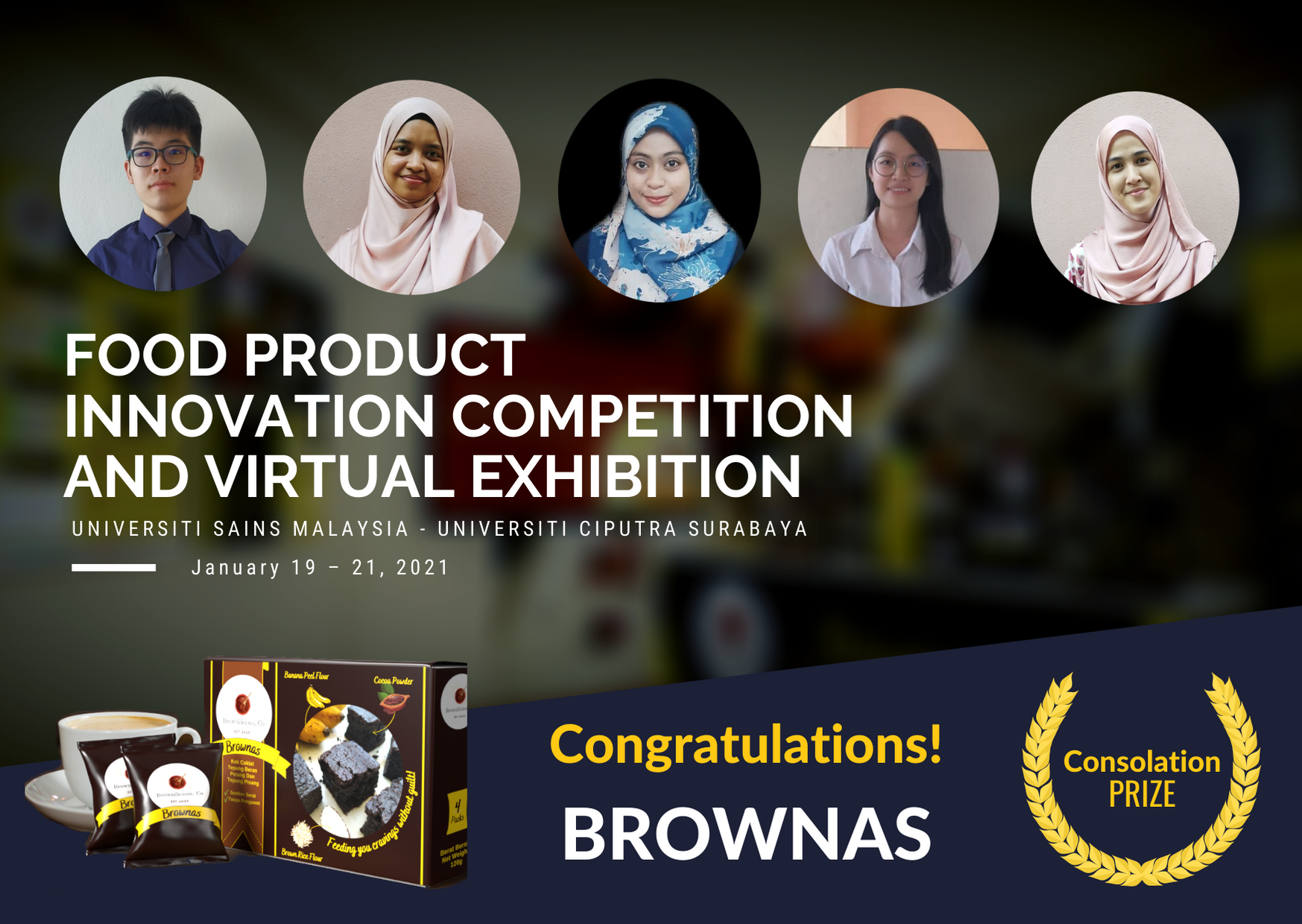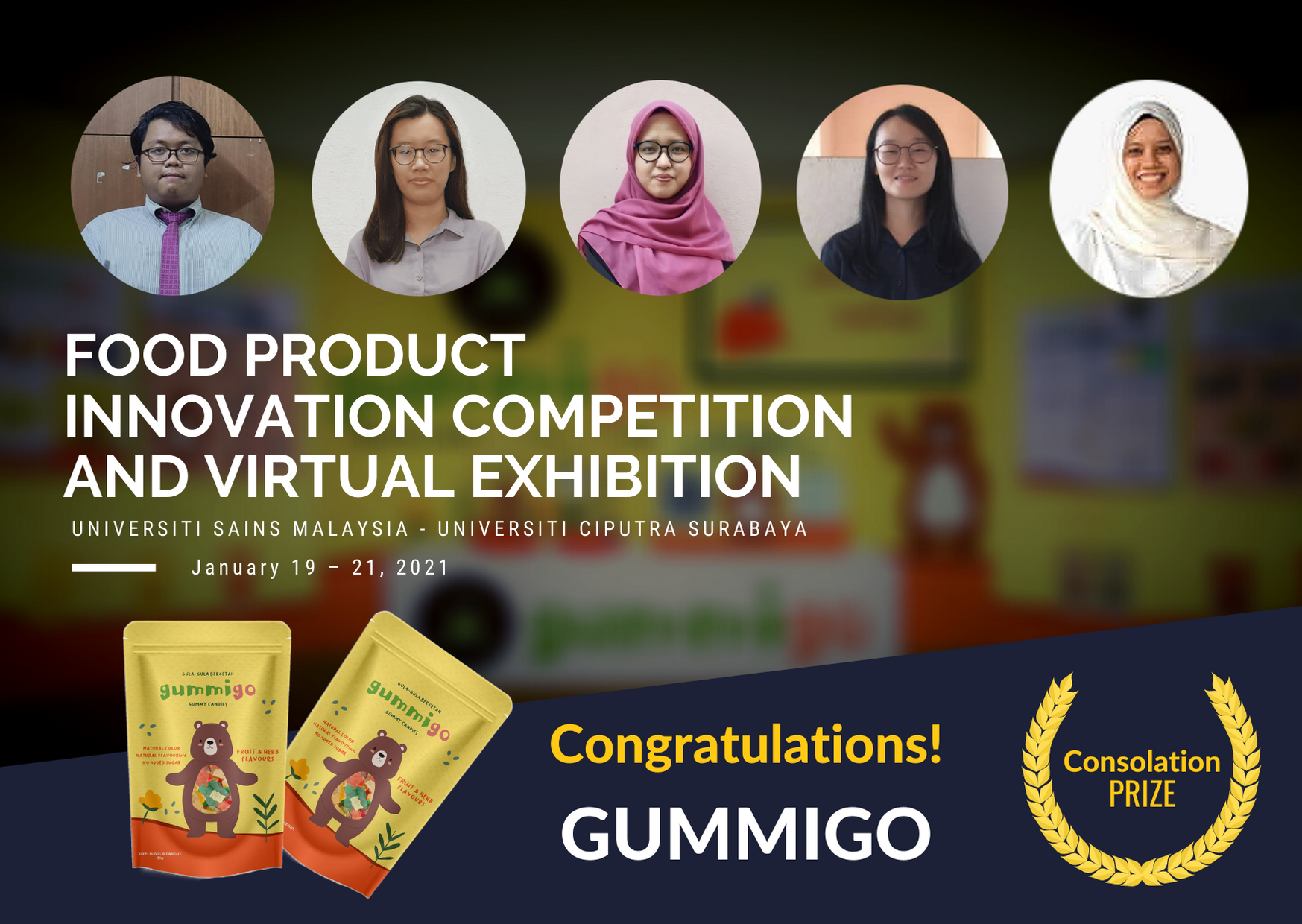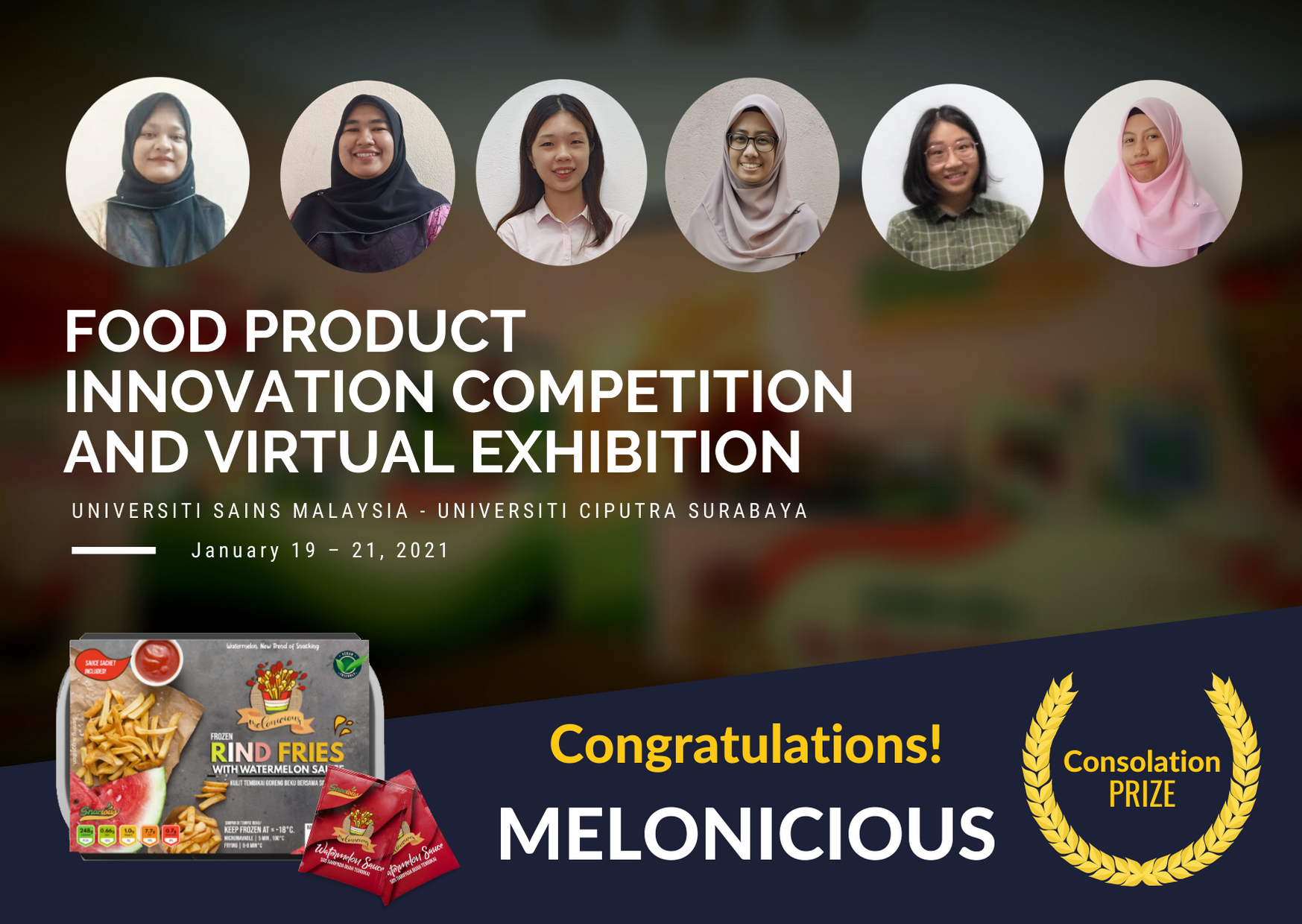 The main objectives of this event are to explore new perspectives in the area of food science and technology; to develop a research culture in students; to encourage critical and creative thinking skills; and to promote international networking and collaboration among the industry, academia and students.