Siti Balqis Zulfigar
Dr. Siti Balqis binti Zulfigar
balqiszulfigar@usm.my
Ext: 2113

Plant proteases
Enzyme purification and downstream processing
Biocatalysis and Enzyme Technology
Dr. Siti Balqis Zulfigar is a senior lecturer at Bioprocess Technology Industry at School of Industrial Technology, Universiti Sains Malaysia. As a strong advocate of green technologies, her research interest focuses especially on biocatalysis, enzymatic hydrolysis and unearthing bioactive peptides from natural resources. She welcomes research collaborations and potential postgraduate candidates to join her research adventure.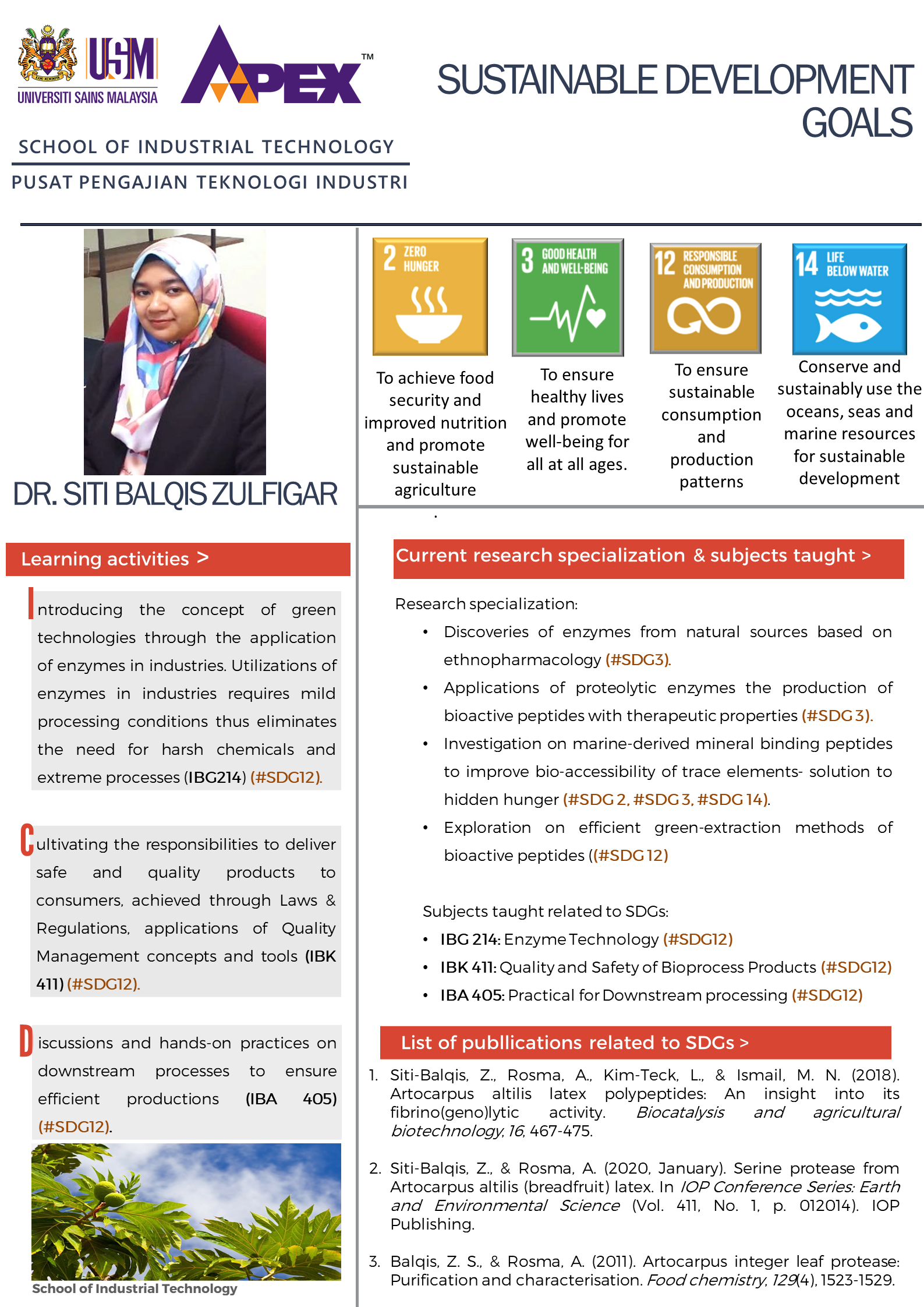 IBG 214: Enzyme Technology
IBA 405: Practicals of Downstream Processing
IBK411: Quality Assurance and Safety of Bioprocess Products
Purification and Characterizations of Artocarpus integer leaf protease
Fibrinogenolytic activity of Artocarpus altilis latex
Evaluation on the potential of Artocarpus altilis latex as enzymatic debridement agent.
Mineral binding peptides and proteomics analysis of Malaysian marine organisms.
Postgraduate opportunities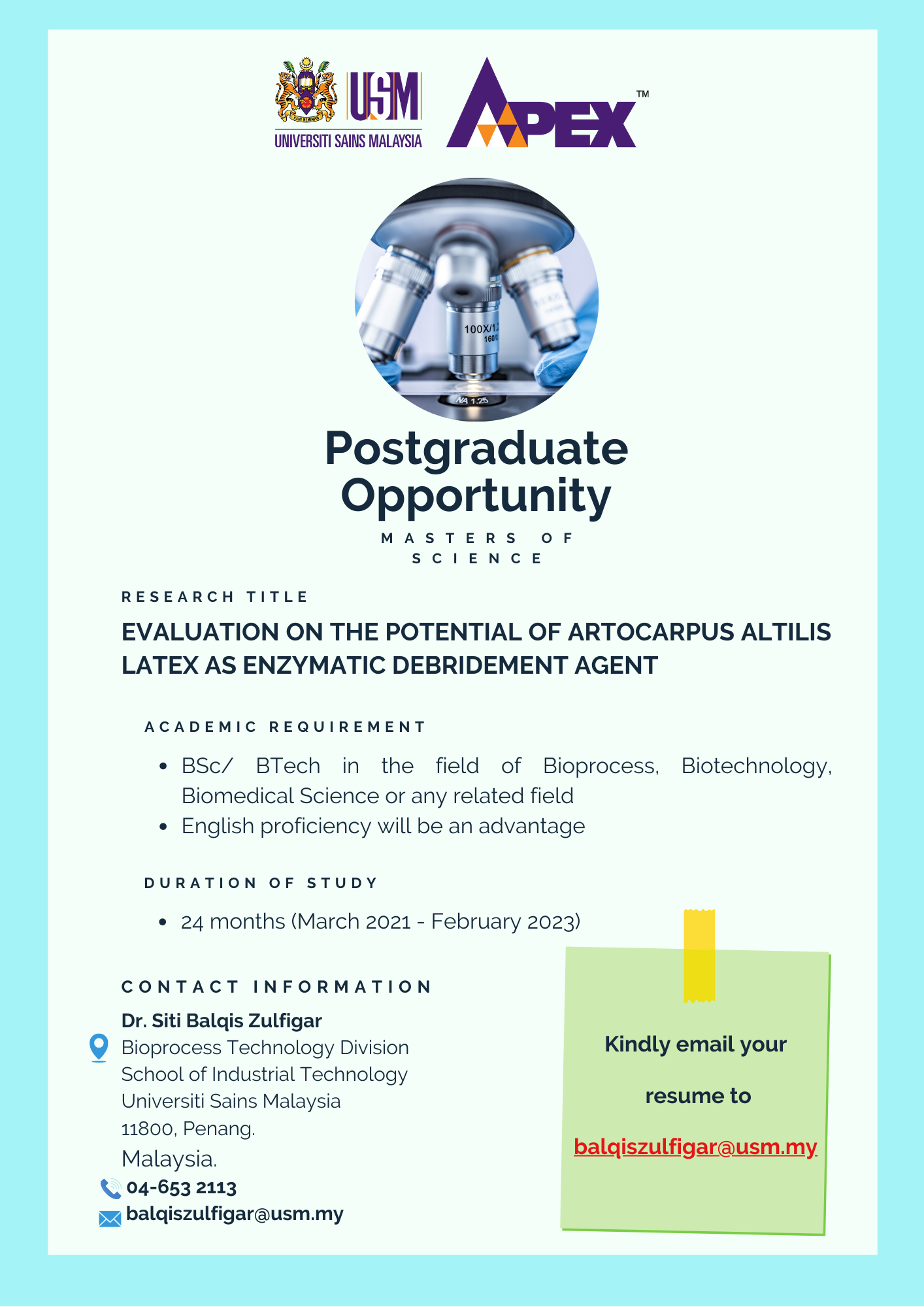 1. Siti-Balqis, Z., & Rosma, A. (2020). Serine protease from Artocarpus altilis (breadfruit) latex. In IOP Conference Series: Earth and Environmental Science (Vol. 411, No. 1, p. 012014). IOP Publishing.
2. Siti-Balqis, Z., Rosma, A., Kim-Teck, L., & Ismail, M. N. (2018). Artocarpus altilis latex polypeptides: An insight into its fibrino(geno)lytic activity. Biocatalysis and agricultural biotechnology, 16, 467-475.
3. Balqis, Z. S., & Rosma, A. (2011). Artocarpus integer leaf protease: Purification and characterisation. Food chemistry, 129(4), 1523-1529.
Peer reviewer of:
3Biotech
Probiotics and Antimicrobial Proteins
Dr. Siti Balqis Zulfigar
Bioprocess Technology Division,
School of Industrial Technology,
USM, 11800,
Penang, Malaysia.
Phone: +604-6532113
Email: balqiszulfigar@usm.my